Famous Locals
Here are some of the people you might have seen walking down Charminster Road during the past eighty or so years.
Christian Bale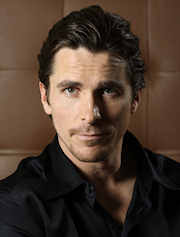 Between 1985 and 1991 film star Christian Bale lived in Capstone Road. His next home was in the USA.
He was a pupil at Bournemouth School for Boys and at the same time in 1987 managed to make his name at the age of 13 as the star of Stephen Spielberg's "Empire of the Sun".
In the film he plays an English boy who becomes separated from his parents and subsequently finds himself lost in a Japanese internment camp during World War II.
The role earned him widespread critical praise and the first ever "Best Performance by a Juvenile Actor" award from the National Board of Review of Motion Pictures. The award was created especially for him.
The public attention proved extremely stressful for an actor so young and he nearly gave it all up. He was persuaded not to and in 1990 was playing Jim Hawkins with Charlton Heston as Long John Silver in Treasure Island.
A string of more than forty films have followed to make him one of Hollywood's top stars. Titles include The Prestige, American Psycho, Equilibrium, 3:10 To Yuma, The Machinist, Batman Begins, Harsh Times, The Dark Knight and Terminator Salvation.
Bale has won a string of international awards and Entertainment Weekly has hailed him as one of the "Top 8 Most Powerful Cult Figures of the Past Decade".
---
The Animal Man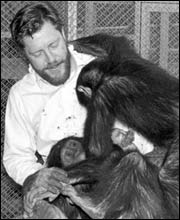 Zoologist, writer and TV wildlife expert Gerald Durrell was born in 1925. An unorthodox childhood took him and his family to settle in Corfu during the 1930's and the threat of war forced them to return to Bournemouth in 1939.
The familiy's principal residences were 51 and 52 St Albans Avenue.
Durrell's expeditions to photograph and collect animals from distant parts of the world began in the 1950's. Some specimens were brought back and given temporary residence in the back garden of 51.
He eventually had some 400 animals living in the garden and garage but his efforts to formally set up a private zoo there met with rejection from the local council - leading him to comment on the "the constipated mentality of local government". At this point he looked further afield and set up his zoo in Jersey.
Gerald's celebrated novelist brother Laurence Durrell was a frequent visitor to St Alban's Avenue and helped him develop his writing.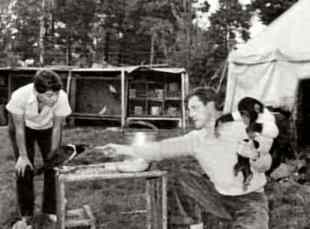 The back garden in St Albans Avenue
Apart from his animal and TV work, Gerald was a prolific writer. Scenes and anecdotes from Charminster feature in several of his books - including "The Picnic and Suchlike Pandemonium" and "Marrying Off Mother and Other Stories".
More tales of Charminster life appear in "Whatever Happened to Margo? ", the book written by his younger sister Margo about her years as a local landlady.
By the end of his life in 1995, Gerald Durrell was internationally lauded.
Apart from receiving an OBE he was named in the United Nations Roll of Honour for Environmental Achievement and awarded the Dutch "Order of the Golden Ark" for conservation.
Numerous organisations and institutions around the world bear his name.
---
The Good Bad Man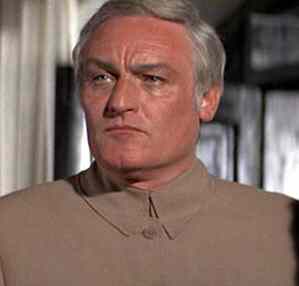 The actor Charles Gray - known for his portrayal of chilling characters - was brought up in Queens Park and attended Bournemouth School.
Christened Donald Marshall Gray in 1928 he was smitten by the bright lights from an early age and the walls of his bedroom in 7 Howard Road were covered with pictures of film stars.
His first engagement was at the Bournemouth Little Theatre which at that time was still in the Town Centre. He worked initially as an estate agent, but left Bournemouth in the late 1950's to become a professional actor. His parents spent the rest of their lives in Howard Road.
Gray is famous for being probably the only actor to have played both a goodie and a baddie in the James Bond Films. He was the agent Henderson in "You Only Live Twice" and the creepy Ernst Stavro Blofeld in "Diamonds are Forever". Other notable roles were as the Narrator in "The Rocky Horror Picture Show" and the satanist Mocata in the Hammer film "The Devil Rides Out".
For a number of years, Gray provided the screen voice for the actor Jack Hawkins who had lost his own after a cancer operation. Gray himself died of cancer in 2000.
---
The Tragic Comic

Comedian Tony Hancock lived at two homes just outside Charminster and Queens Park - and his first engagement as a comic was at a Charminster social club.
In 1927, when he was three years old, his family took over a laundry in what is now Strouden Road in Winton. A year later they were running the Railway Hotel in Holdenhurst Road.
Just before the outbreak of war in 1939 he failed an audition for Willie Cave's Revels - a variety show that performed on Bournemouth beach. He took a commercial skills course at Bournemouth college in the autumn, then worked briefly for a tailor and also for the Civil Service.
In 1940 he made his first professional appearance as a comedian at the Avon Road Social Club. He was reportedly not an overwhelming success. Called up and joining the RAF in 1942, he spent most of the war performing with Ralph Reader's Gang Shows.
Hancock's career as a comedian really took off in the 1950's with the popular radio show "Educating Archie" and then with his own show "Hancock's Half Hour". Both were listened to and enjoyed by millions.
With a subsequent string of films, television and radio programmes he was one of the funniest and most successful personalities of his generation.
But success did not bring him happiness. Dogged by alcohol and depression he tragically ended his own life in 1968.
Click here for more about Hancock.
---
The War Hero Thriller Writer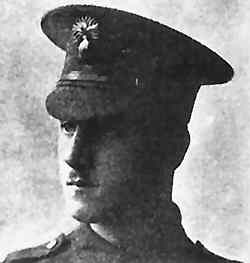 Alfred Oliver Pollard lived for many years at Queens Park Gardens. His adult life began with the real life terror of battle in the First World War. The rest of his years were spent in writing a long string of books that injected excitement into the lives of readers - young and old alike.
At the age of 21 he was awarded the Military Cross as a junior officer in the Honourable Artillery Company during fighting near Ypres. A year later he won the Victoria Cross.
The citation reads: "Owing to heavy casualties caused by enemy shellfire, the troops of various units to the left of Second Lieutenant Pollard's Battalion had become disorganised on 29th April, 1917 at the Gavrelle, France. A further enemy attack only caused further confusion and retirement, and being closely pressed by enemy forces. Realising the seriousness of the situation, Second Lieutenant Pollard rushed up to put a halt to the retirement. With only four men, he began a counterattack with bombs, pressing it home, breaking the enemy and regaining all the ground that had been lost: and much more in addition. The enemy sustained many casualties as they retired in complete disorder. With his lack of regard for danger, he instilled every man, who saw him, with courage."
After the war, Pollard went on to write around fifty books. His own personal experiences are recorded in the book "Fire-Eater - the Memoirs of a VC".
He died at his home in Queens Park Gardens on the 5th December 1960, aged 67. Click here to read about the Charminster heroes.
---
Before the Angels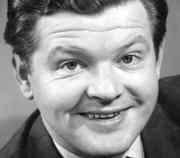 Comedian Benny Hill was evacuated to the area from Southampton in 1939. He attended Bournemouth School for several months before embarking on a career in show biz. Fellow scholars at the same time included actor Charles Gray and David English who went on to be boss of Associated Newspapers.
Benny described his host family as very kind and said of school: "I never managed to reach the sixth form. My general feeling about school days are that although I was never classed as brainy, I certainly had fun. And I could always remember what I wanted to remember. Who cares about 1066 and all that?"
Benny's show biz career was interrupted in 1942 when he was arrested by military police. Somehow he had always managed to miss getting his call-up papers.
Click here to read more about Benny's time in the area.