Winton in 1970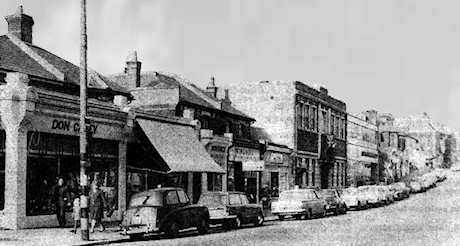 On the edge of two decades
The Sixties were over and it was a time of change.
The summer of love had gone cold, the Beatles had broken up and we were at the threshold of a new and more troubled decade.
The 1970's were to bring Glam Rock and Punk set against a backdrop of industrial strife, three day weeks and IRA bombing campaigns that struck at the heart of many of Britain's cities.
Judging by the "Shoppers Newsguide" review of June 26, 1970, Winton seemed to be impervious to it all.
Here is what they wrote, accompanied by some of the ads that surrounded the feature:
There's such a wide choice of shops and goods in Winton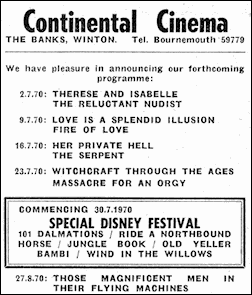 A LOT of people living in a lovely district like ours don't bother to go away for all their annual holiday. If you are one of these folk, with time to spend in the area, why not pay a visit to Winton.
Everyone likes to take a look round different stores, and there are these in plenty, ranging from majestic supermarkets to the smaller, individually-owned shops.
And when you've finished shopping you can drop into a cinema or bingo hall for entertainment.
The Continental cinema is on the corner of Alma Road and Wimborne Road and the Moderne bingo hall is further up Wimborne Road, again right in the middle of a thriving shopping district.
There is certainly a wide selection of shops to choose from when looking round, plus many of those irresistible knick-knack shops, curio corners and antique shops which make looking round so very interesting.
If you are looking for a nice pair of shoes, for instance, you could be well suited at Winton.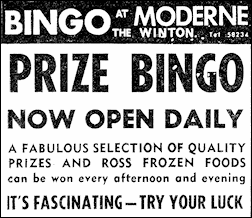 If you're planning to buy a new suit, blazer, casual wear, men's wear, shirts, ties and men's hats, try Winton. Ladies' wear, too, is offered in good choice.
Looking for something tasty for the table, drop in on Mr. H. Picot of 436, Wimborne Road who is offering sixpence off bacon to shoppers who take in the coupon from his advertisement.
You could take your laundry and dry-cleaning along with you and take it into the launderette and coin-operated dry cleaners.
If you're shopping for a really good carpet, there are carpet specialists in the area, while if a new television set is your requirement, you will find one in this area, where a specialist is at your service to show you the latest models, either colour or monochrome.
Yes, visit Winton: It has a park, hairdressers, car specialists, besides all the other shops, so a day in that area could very well be well spent.
Nearly forty years on and how much has it changed?
This is a similar advertising feature published in the Advertiser in July 2009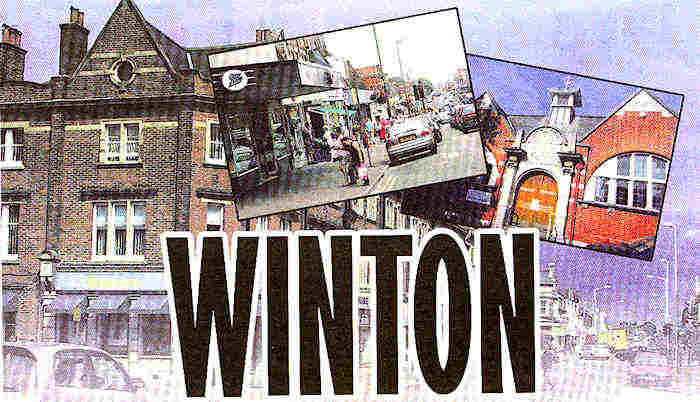 One of the oldest parts of Bournemouth, Winton fuses a wealth of different cultures and influences along its busy high street. Winton offers locals and visitors alike a variety of independent stores that provide a great alternative to the town centre, making it a magnet for shoppers. If you're looking for a bargain or a unique item, Winton high street offers the perfect chance to find it.
In recent years the suburbs of Bournemouth have been growing in popularity and more and more visitors are aware of what they have to offer and are daring to venture outside of the town centre.
Winton is one of these suburbs that has benefited and grown as a result. In recent months larger chain stores have recognised the surge in popularity of Winton and opened shops on the high street.
However the main attraction of Winton is still its variety of shops and low price - high quality stores that offers that something different.
Small independent traditional stores and businesses are intermingled with fresh food stores, specialist shops, grocery outlets, convenience stores, off licences, florists, furniture shops, newsagents, hairdressers, motoring outlets, salons, bakeries and bookshops.
The Farmers Market takes place every third Saturday of the month - now in their 5th year - providing shoppers with the opportunity to purchase a variety of produce from the local area.
Like Bournemouth, the Winton we know today is a relatively young settlement. It dates back around one hundred and fifty years and was partly constructed over clay and gravel pits. The area has enjoyed dramatic growth and it doesn't seem to be showing any sign of slowing. With the recent influx of new shops to the high street and the increase in visitors to the area searching for that unique high street bargain, Winton is most definitely on the map.

If you are interested in the 60's and 70's in Winton, you might also like to read about:
Or any of the many features about Winton past that can be found on this page.