Local Heroes
The Victoria Cross is the highest military honour that can be awarded to service personnel. In the course of the two World Wars only a few men from Bournemouth were honoured with the VC. Three came from Charminster . Two of them even came from the same road! Here are their stories.
Sgt Frederick Charles Riggs VC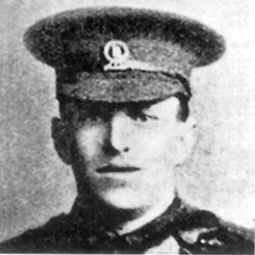 Brought up at 39 Capstone Road and a pupil of Malmesbury Park School he enlisted with the 15th Hussars at the outbreak of war in 1914. A year later he was promoted to sergeant in the 6th Battalion of the York and Lancaster Regiment. He took part in the ill-fated Gallipoli campaign and was posted to Egypt and then France where he won the Military medal and was sent home to England after being badly wounded in the Battle of the Somme. When he recovered from his injuries he returned to France.
On October 1 1918 his platoon commander was killed and he found himself leading his men in an assault on a machine gun nest near Epinoy. Many of his platoon died as they pushed on through barbed wire under heavy fire. He captured the machine gun position and seizing two German machine guns went on single-handed to capture fifty enemy soldiers!
An enemy counterattack followed a short time later in which Sgt Riggs was killed while exhorting his men to stand fast to the last bullet. He was thirty years old.
His posthumous Victoria Cross was awarded for "conspicuous bravery and self-sacrifice". He is commemorated by the Riggs Gardens in Wallisdown and by a bronze plaque in the school hall at Malmesbury Park School.
Cpl Cecil Reginald Noble VC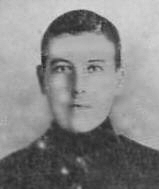 Born in 1891 and brought up at 175 Capstone Road, Cecil Noble enlisted with the Rifle Brigade in 1910.
The 12th March 1915 found his battalion trapped under heavy fire at Neuve Chapelle and unable to advance through dense barbed wire entanglements which were supposed to have been destroyed by artillery fire.
The only way to break the impasse was for the wires to be cut.
Recently promoted to Acting Corporal, Noble and another man ran up to the entanglements through a hail of bullets and managed to carve a way through for the battalion to charge and capture the enemy trenches.
Both were badly wounded in the course of the deed and Noble died the following day as he was being ferried to hospital. Both were awarded the Victoria Cross for conspicuous bravery.
Bournemouth Town Council passed a resolution expressing its "high appreciation" of his conduct, and expressed its sympathy with his parents on the "loss of their gallant son through his heroic self-sacrifice" . A road and a block of flats for ex-servicemen were named after him.
Lt-Col Derek Anthony Seagrim VC
Derek Segrim was born in 1903 at 14 Charminster Road, the son of a clergyman. He won a commission to the Green Howards in 1923 after failing his Sandhurst entrance exam!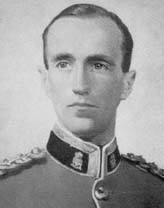 By 1942 he was a Lieutenant Colonel in command of a battalion with the "Desert Rats" at El Alamein in North Africa.
On March 20 1943 he was to lead a night time attack on a heavily fortified section of the German Mareth Line in Tunisia. The element of surprise was lost as German flares lit up the sky. Enemy fire concentrated on a defensive ditch that was 3 metres deep by 3 metres wide. The advance was temporarily halted. Seagrim got it underway again by personally placing a scaling ladder and becoming first to cross the ditch.
Immediately ahead was a machine gun post which Seagrim destroyed with the aid of his revolver and grenades. He then tackled a second machine gun post, personally killing of capturing around 20 enemy soldiers. His orders were to hold the new position at all costs and he got his men to do so despite determined and repeated counterattacks through the night and following day.
Seagrim was awarded the Victoria Cross for his deeds through those 24 hours. He never got to read the citation though. He died two weeks later from wounds suffered in a subsequent battle.
---