Winton Light Opera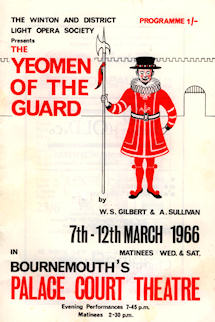 Hard to believe, but apart from its own theatre and three cinemas, Winton once had its own opera!
The Winton and District Light Opera Society was founded in the early sixties and staged a number of productions through the decade.
Although pop music was the revolution of those years, the Winton Light Opera went for the time honoured favourites penned by Gilbert and Sullivan.
Productions included "The Gondoliers" in 1962, "Iolanthe" in 1963, "The Pirates of Penzance" in 1964, "The Mikado" in 1965 and "The Yeomen of the Guard" in 1966. They broke with the Gilbert and Sullivan tradition in 1967 and staged what is thought to be their last production - the French comic opera "Les Cloches de Corneville".
Productions featured a full orchestra, good quality leads and a large chorus. At least one of them was staged in the then Palace Court Theatre.
The president of the society was Bournemouth Mayor Philip Whitelegg.
In 1967 talks had begun for collaboration with four other local groups - Bournemouth Operatic Society, Bournemouth and Boscombe Light Opera Society, Wessex Opera Company and the Bournemouth Gilbert and Sullivan Society.
Here are a couple of images from the Winton productions.
Yeomen of the Guard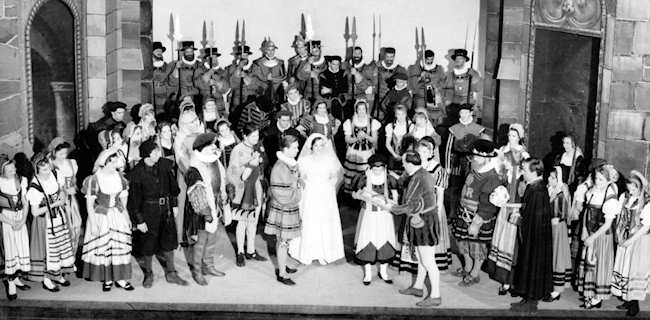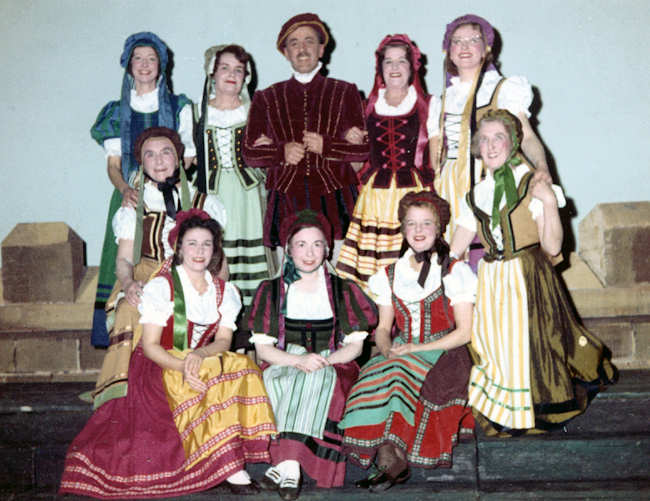 Les Cloches de Corneville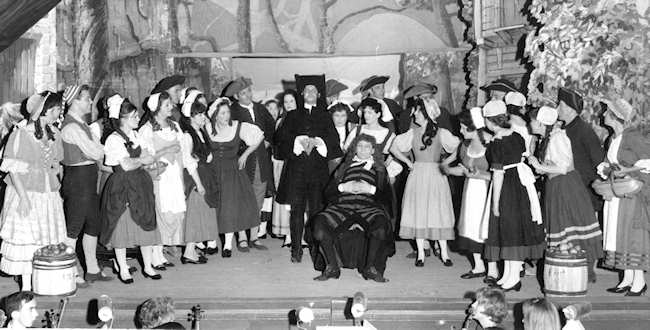 They obviously had a lot of fun and entertained their audiences, but light opera was going out of fashion and sadly, forty years on, nobody seems to remember anything about the Winton and District Light Opera Society.