Heathland origins
Before Victorian builders began to develop it, Winton was simply heathland on the western edge of the New Forest. The ancient area was known as "The Liberty of Westover" and was part of the Manor of Christchurch. Westover means "west of the Stour".
Bleak and barren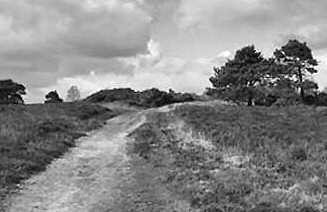 Three hundred years ago Daniel Defoe, writer of Robinson Crusoe, described it as "sandy wild and barren country". In 1782 John Byng, Viscount Torrington called it "bleak heathy country". In 1795 the Duke of Rutland said "On the barren and uncultivated heath where we were, there was not a human being to direct us. We were not however mistaken, as after a most dreary ride, we found ourselves on the high road, from whence we looked down upon Poole and its environs".
Divided in four "tithings" of Muscliff, Muccleshell, Throop and Holdenhurst, the "Liberty of Westover" was inhospitable, but did support several farms and small settlements. Of the four original tithings, Muccleshell has now disappeared and is now part of Throop. Ensbury Park Road, incidentally, used to be called Muccleshell Lane. Muccleshell was variously spelled as Maccelshell or Muggleshell
Winton, by the way, was an ancient name for Winchester and rather confusingly there was a Winton in Tudor times - but quite a few miles away. Its name changed and it ended up as Winkton.
Maps
Map of the area in 1791 Map of the area in 1826
Splitting up the land
A major force of change was the 1802 Christchurch Enclosure Act which required commissioners to divide up and enclose areas of common land - many of these parcels of land were duly sold off. This caused considerable consternation among local people who had used common land for grazing and the ancient right of "turbary" - cutting peat which they used as fuel. Led by a local farmer, they raised a petition and areas of common land were left for turbary and cattle grazing.
While landowners decided what to do with their newly acquired real estate, the first roads were established over former heathland tracks. The old track from Iford to Redhill was rolled and covered with gravel to become what we know know as Wimborne Road. At various times it was known as Muscliffe Road and Richmond Hill Road. The other main route on the edge of the future Winton was a mediaeval track from Poole which became Wallisdown Road and Talbot Road. Down on the coast, the very first foundations of Bournemouth were beginning to be laid.
The familiar name of Malmesbury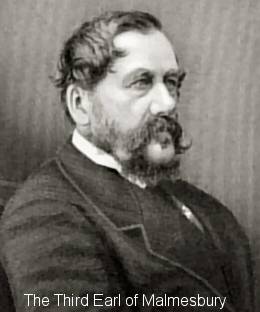 One of the principal landowners of the area that was to become Winton and Moordown was the Earl of Malmesbury, who also held the title of Viscount Fitzharris. If you own a house you are likely to find his name, or that of his estate, in the deeds.
Starting life simply as James Harris, he was one of the great diplomats of the 18th century. He thwarted a Spanish attempt to steal the Falkland Islands and represented England at the court of Russia's Catherine the Great in St Petersburg. He even found himself embroiled in the bloody events of the French revolution. As a reward he was created Earl of Malmesbury and Viscount Fitzharris. Shortly afterwards he set about buying the land that was to become Winton. It wasn't far from home. His family seat was Heron Court (now known as Hurn Court).
The second Earl of Malmesbury (1788-1841)was mainly interested in hunting and fishing. He kept copious diaries and records of his exploits. They give an insight to the area as it was then. One says that "every variety of British bird, even the rarest, is in the small museum at Heron Court, all having been killed within five miles of my house".
There was certainly plenty of wildlife in the neighbourhood. And despite the second Earl's apparent attempts to wipe it out, there still is.
The third Earl of Malmesbury was a statesman like his grandfather. He rose to become Foreign Secretary and worked with Benjamin Disraeli.
The family name and its associations live on in Winton through property deeds and road names like Malmesbury Park, Fitzharris Avenue and Heron Court Road.
Winton Rec was presented to the community by the Earl of Malmesbury just over a hundred years ago, about the time when Malmesbury Farm disappeared under Alma Road and a development which was to become Winton's first cinema.