Flora Thompson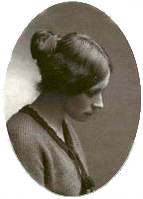 One of the acknowledged classics of English literature was written by a woman who lived in Winton and gained her further education in Winton library.
Flora Thompson's trilogy Lark Rise to Candleford is one of the best-loved books in the English language. It was published sixty years ago, and the past it describes is now a century away. Yet it remains perhaps the most vivid, detailed and immediate portrait of country life ever written.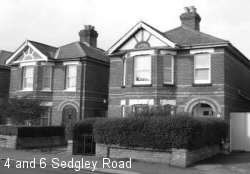 The book is really about the Oxfordshire village where Flora was born in 1876, but in many ways also tells the common tale of life in the English countryside over a century ago.
Flora Timms left her village school at fourteen and worked for more than ten years as a clerk in various post offices. She met John, her husband to be, when they were both post office clerks in Twickenham. They married in 1903 and shortly afterwards moved to Winton where he had got a job in the local post office.
They set up home at 4 Sedgley Road and subsequently moved next door to Number 6. Their daughter Winifred was born the following year and christened at St John the Baptist's church in Wimborne Road.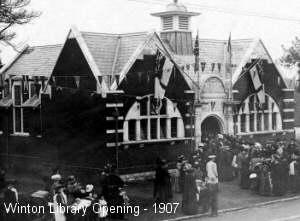 A major event for Flora happened in 1907 - the opening of Winton Public Library. "For the first time in my life," she said", I had access to a good public library and slipped in, like a duck slipping into water, and read almost everything."
Only then, she said in an article published in 1921, "did my real education begin. The Public Library there was my Alma Mater. I had no guide, and it was better so. The discovery of each new writer, each set of new ideas, was the opening up of a new world."
"I went right back to the beginning, read the Greeks and Romans in translations; read the English poets; the English novelists; the English critics; nibbled at translations of the French writers; even tried my teeth upon philosophy and mysticism! Read Ibsen, Shaw, Yeats and all the Celts. Became enamoured of the new poetry, at least of the work of those poets who passed as new in pre-war time, before the day of 'wheels' and 'Coterie'!"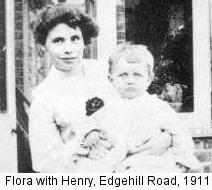 To a large extent, Flora's literary vocabulary was built thanks to Winton Public Library. The library, incidentally, was one of the first in the country to allow public browsing of the shelves. Its parent library in Bournemouth was the very first. Prior to that, books had to be named and ordered for the readers.
In 1909 Flora's first son Henry was born, and the family moved to 2 Edgehill Road.
The following year she bought a typewriter to produce the minutes of her husband's Postal Clerk Association meetings. It was rapidly put to more creative use, and in 1911 she won a competition in 'The Ladies Companion' for a three hundred word essay on Jane Austen.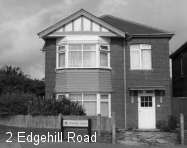 A few months later she won another competition for an essay on Shakespeare's heroines. Her research almost certainly depended on the Winton Library.
She also won a competition for a commentary on a poem about the loss of the Titanic, written by Ronald Campbell Macfie. The poet decided to congratulate her in person, and remained an enthusiastic admirer for the rest of her life.
Her confidence boosted by the competition successes, she began to establish a reputation with a series of articles that were probably typed out on the kitchen table of 2 Edgehill Road.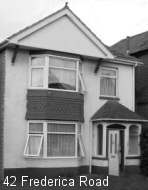 In 1915 the family moved again to 42 Frederica Road. They named the house "Grayshott Cottage", as they had their previous home in Edgehill Road. Grayshott was the name of the Hampshire village where her working life had really begun.
This was to be Flora's last address in Winton and the last few months there were sad ones. Her brother Edwin had joined the army and was killed in Belgium early in 1916.
Within a few months they had left Winton. John applied for and got the job of postmaster at Liphook in Hampshire (at that time Bournemouth was also in the same county).
Lark Rise to Candleford, Flora Thompson's masterpiece, was finally completed nearly thirty years later.
The material is drawn from her childhood memories, but without doubt her ability to write it owed something to the things she read and learned in Winton Library.
For more about Flora, please visit this website.
*Picture of the opening of Winton Public Library courtesy of Bournemouth Library