About this site
This site contains some of the basic information which was included in the original Winton Community Forum site. That website has been relaunched under different management and may no longer include the information that you can find here.
Most significant is the comprehensive history section which offers a unique online insight into the history of Winton.
You can access the various sections by clicking on the menu item links running down the left hand side of the page.
Unique glimpse of Winton in the past
We've done quite a revamp of our history section and it now includes a number of features on Queens Park and Charminster.
Did you know that two of the town's war heroes lived in the same road and that years later film star Christian Bale lived there too?
Quite a few famous people started out in our bit of Bournemouth.
Discover all the things you didn't know about Winton, Charminster and Queen's Park in our history section.
Changing face of Winton
The population of Winton has risen by around 16 per cent in the last ten years and the number of owner occupied households has fallen sharply from 70% to 52%. At the same time there has been a significant drop in the number of overcrowded homes.
These are some of the facts revealed in the latest Census figures. For more details see the Statistics page. It has just been updated with all the new figures.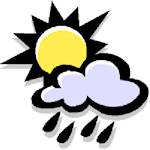 Funny old weather ...
Super springs, lousy summers, warm autumns and unpredictable winters. Even the birds and the plants are confused.
Check out the figures to see if the weather really has changed that much locally over the years. We've just updated the information on our climate page. You can see how the local weather was five years, ten years, fifty years and one hundred years ago.

Do you remember ....
Don't let them tell you that nostalgia is not what it was. Winton has a heritage just like everywhere else.
We already have a substantial chronicle of your recollections of the old Moderne cinema and now we also started a page dedicated to memories of Winton in general.
Our first is a slice of life from the 1960's. Take a look, and maybe it will trigger some memories for you.
Crime down your road?

It's always interesting to know if there has been any crime committed near where you live. There is now an interactive map which will show you just that.
You might find it surprising. Here's a link to the Winton crime map .
All the other Wintons!
They are everywhere in the English speaking world. Take a look.
There is a place called Winton in just about every kind of setting you can imagine from deserts to frozen forests.
Then and now....
It's fascinating how much and sometimes how little things have changed in a hundred years.
We've compiled a collecton of photos showing some local places both as they are now and as they were in the past.
For the Winton pictures click here and for the Charminster and Queens Park collection, click here.
All that and much much more of Winton across the ages. Our history is just a click away.